LAKESIDE TEAMBUILDING AND EVENTS
Located within 45-minutes' drive from the heart of Kuala Lumpur, Tadom Hill Resorts offers a unique blend of absolute immersion with a touch of serenity for your next team building event and company retreat. We provide an ideal venue for inspirational events and offer tailor-made teambuilding programmes to suit your needs. After an intense day of training and teambuilding, delegates can unwind and relax in the resort surrounded by pristine greenery with panoramic view of the evening sky. Come and get together as a team.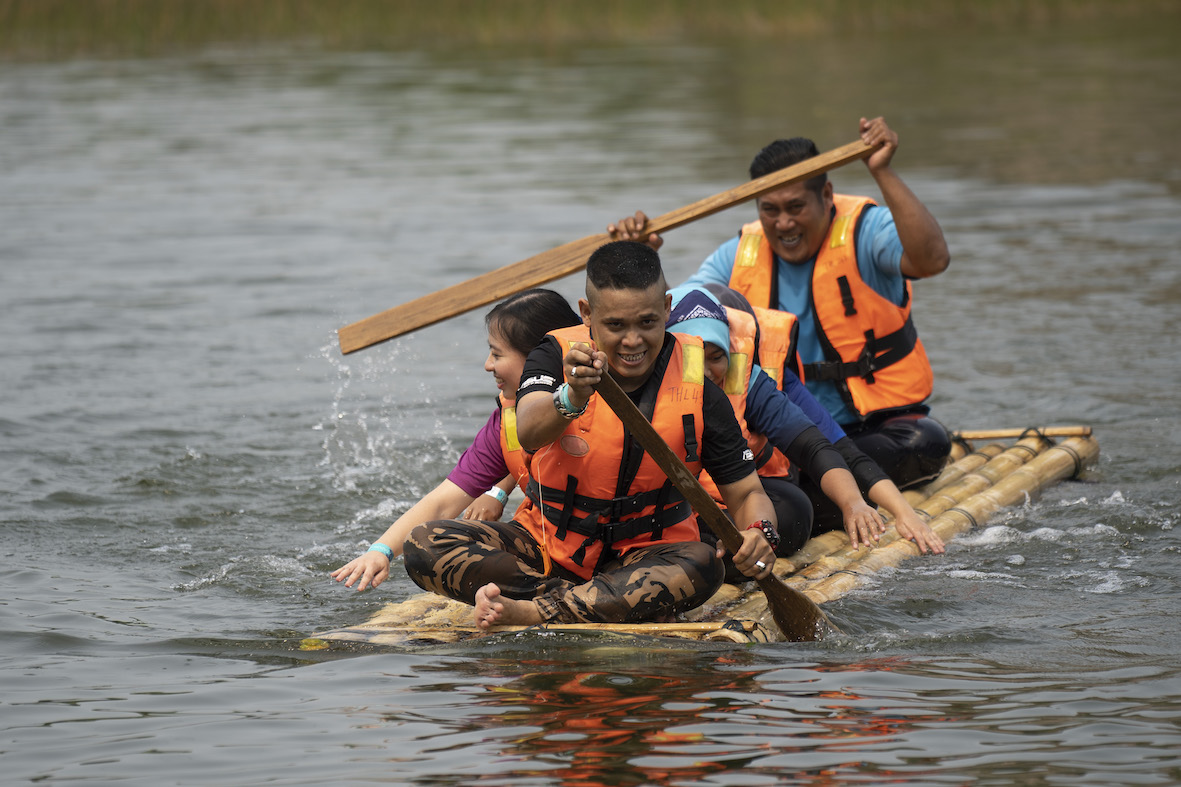 PLUS
Fill your teambuilding experience in the resort with a night on us in Tadom Hill Resorts with your fellow team members.
ULTIMATE
We believe that experience via immersion stays for life. Experience a holistic 3 days 2 nights teambuilding experience and walk away with a stronger team with sweet memories that sticks.